How co-working is becoming increasingly popular outside of the US
---
By now, we all know about co-working, a new business model which totally disrupted the commercial real estate office sector in the US by reimagining the workspace. Co-working has quickly expanded to become the country's most popular office design scheme.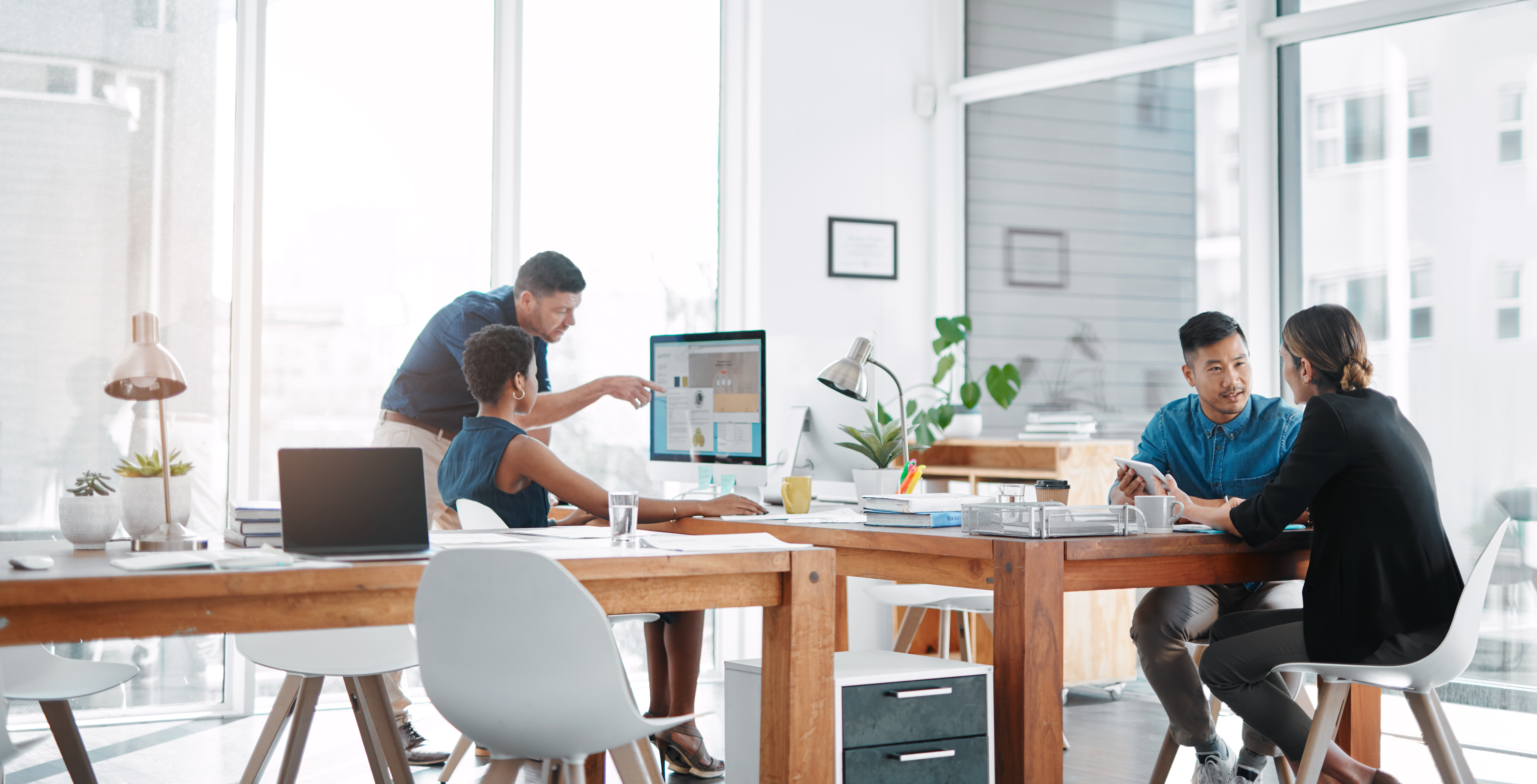 When it first took root in San Francisco in 2005, less than ten office spaces adopted the concept. But as word spread, the number of
co-working spaces around the country took a quantum leap – and co-working spread like wildfire.
Today there are over 5,000 co-working offices in the US. The number is expected to increase to upwards of 6,000 by 2022, demonstrating that this trend is dominating the American business realm.
Many reports are centered around the US, which leaves one to wonder – what does co-working look like outside of the United States? Where else is it popular, where has it not caught on yet, and how prevalent is co-working in New Zealand?
US companies go abroad
There is a large concentration of US-based companies that bring their co-working spaces to the international frontier. These companies take a step beyond the perks of domestic co-working spaces, in that they offer team members the opportunity to travel abroad.
This further accentuates co-working's beloved aspects of freedom, flexibility, and excitement.
At the same time, it also stands to bring a physical example of this American-born trend to other parts of the world. Co-working abroad sets an example for other interested companies to follow and will help to attain the expected 5.1 million co-working members worldwide
by 2022.
Top co-working locations
The co-working phenomenon is steadily gaining worldwide precedence. According to a survey conducted by DeskWanted.com,
Europe holds the highest concentration of co-working spaces in the world – even topping North America. Coming in third is Asia.
When looking at countries with co-working offices, the study shows that the United States stands as first, followed by Germany, Spain,
the UK, Japan, France and Brazil.
Co-working in New Zealand
New Zealand is a country built on one-man bands and small businesses, so it's not surprising that co-working has taken off here.
Co-working also offers a solution to the problem of isolation that many freelancers and small businesses experience when working from home. Co-working provides its tenants with more than just a fully serviced space – it fulfills the need to share and socialise with others.
Generator is a well-established co-working provider in Auckland, offering services that range from a desk to a private office as well as catering for meeting rooms, event spaces, entertainment facilities and project space on an as-needed basis.
Shared spaces have been popping up all over New Zealand, like The Creative Cluster @ The Meteor in Hamilton which specialises in space for creatives, and Digital Nomad which offers high end shared space in the heart of Wellington City.
Sharedspace.co.nz lists a dizzying array of shared spaces throughout New Zealand, including office, retail, storage, meeting and event space. There are even listings for kitchen and car parking space.
The impacts of co-working on commercial property
Co-working office spaces are changing the way millennials go to work, and in the process, influencing the way cities grow and develop. One way that the increased popularity of co-working spaces is affecting commercial real estate is by increasing the demand for older properties like decommissioned buildings in industrial spaces. For example, US co-working office space provider, ATX, turned an abandoned warehouse building into a premier location for shared working spaces in Austin, Texas.
One of the biggest problems that commercial agents who decide to work with co-working companies could face is unpredictability. While companies like WeWork and Regis have established themselves as multinational titans, there are a number of new companies trying to increase their control over the market. The problem arises when commercial agents recommend shared office space seekers to companies that aren't well established. Take Loosecubes in the US, which closed its doors in 2012 shortly after receiving nearly $8 million in funding.
The nature of the co-working industry is to provide short-term leases to a number of companies, mostly small-time tech startups.
In optimal conditions, this provides the co-working company and the commercial real estate investors with a steady stream of income. However, the challenge that some companies are struggling to overcome is determining who to lease office space to; more importantly, which small businesses can weather any economic downturn on the horizon?
On the commercial real estate side of things, having a co-working company go under can result in tremendous losses. Primarily because landlords are expected to invest a considerable amount of money in renovating and getting their buildings co-working ready. This includes upgrading HVAC units, adding additional toilets, and possibly adding additional stairs and lifts.
Moving forward
For all intents and purposes, co-working office spaces don't appear to be a trend, but rather a fundamental shift in workplace culture inspired by more start-up companies and work-from-home employees, as well as an increasing number of individuals who are looking for flexibility in their daily work. While there's no denying that the prevalence of co-working offices will create some disruption in the market, that's the nature of change and progress.
After all, companies like Airbnb and Uber created their own disruptions when they hit the scene. The best move for companies going forward is to come up with creative ways to succeed in an industry shared with co-working offices, not work against them.
NAI Harcourts acknowledges the contribution to this article from the head office of NA/ Global in New York, USA. 
By Jay Olshonsky, President & CEO, NAI Global
This article featured in NAI Harcourts' Key Assets magazine issue 3, 2019.
View the latest e-book and subscribe to future issues: