Regional Roundup – around the country
---
In our regular focus on the regions, the regional support officers provide an update on what is happening in clubland.
---
Trailer Yachts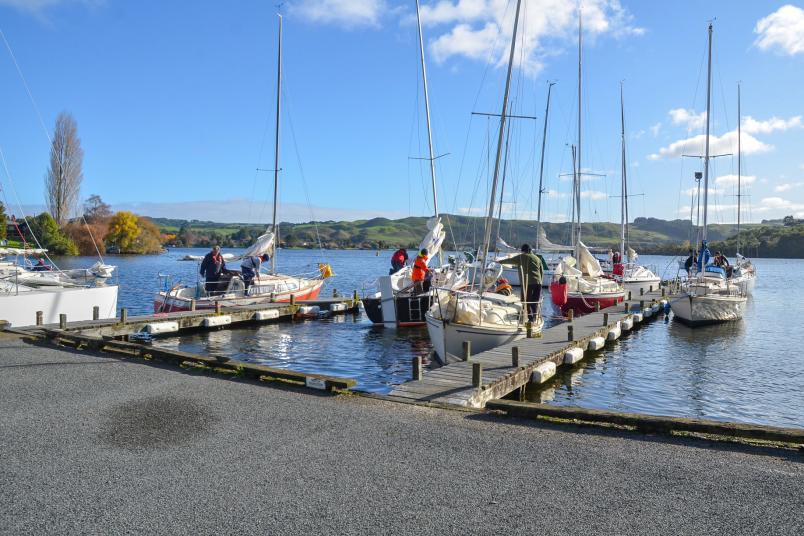 The trailer yacht scene has certainly changed a bit from its heyday back in the 1970s and '80 but there are still a lot of clubs around the country with strong fleets.
Trailer yachts have never been cheaper to buy and are a great way to introduce new people to sailing at a cruising or racing level. While some of the trailers have seen better days, a lot of the hulls manufactured back then are still solid.
Wayne Holdt decided to get back into some cruising last year. He picked up a cheap 22-foot trailer yacht off Trademe that needed some work but is now finished and stored at the Bay of Plenty Trailer Yacht Squadron lockup at Lake Rotoiti with another 70 trailer yachts with the mast up and ready to go anytime.
There are still some strong class associations in New Zealand who are happy to help you out where ever they can because it's important to get a boat that suits your needs.
Feel free to contact your Yachting New Zealand regional support officer for an unbiased opinion on the best option for you.
NZ Feva Traveller Series final results & Feva worlds sailing team selection
Josh Hyde and Nicholas Drummond took out the traveller series title.
The RS Feva national championships were postponed due to lockdown but a New Zealand team was still selected from the NZ Feva Traveller Series for 2019-20.
Josh Hyde and Nicholas Drummond topped the standings, with the best five of seven regatta results comprising the overall series results.
The standard of racing was high, especially as many had competed at the 2019 Feva world championships in Italy won by Simon Cooke and Oskar Masfen. The pair are now sailing with different partners and finished in the top three overall to make the New Zealand team.
As many as 45 crews competed in the series, all racing together as a single fleet. The youth division was the largest with 35 crews and there were also nine crews in open division largely made up with parent / child combinations. 
Those numbers represent a very large fleet for doubled-handed crews, possibly the largest in New Zealand, and those numbers are likely to grow further with New Zealand due to host the next Feva world championships (tentatively end of 2021). 
It's also hoped the 2020 Feva national championships can be rescheduled for later this year. 
Final standings from the 2019/2020 NZ Feva Traveller Series:
Youth division
1st: Josh Hyde & Nicholas Drummond (Wakatere Boating Club / Bucklands Beach Yacht Club)
2nd: Blake Hinsley & Oskar Masfen (Royal Akarana Yacht Club)
3rd: Emma Pickard & Gyanne Garneer (Bay of Islands Yacht Club)
Open division
1st: Simon Cooke & Ashton Cooke (RAYC)
2nd: David Ferris & Cameron Ferris (Kerikeri Cruising Club)
Overall
1st: Josh Hyde & Nicholas Drummond 
2nd: Simon Cooke & Ashton Cooke 
3rd: Blake Hinsley & Oskar Masfen      
4th: David Ferris & Cameron / Emmalee Ferris 
5th: Emma Pickard & Gyanne Garneer 
First female crew: Emma Pickard & Gyanne Garneer 
NZ Feva Sailing Team
Based on the final results, the following crews have been selected for the 2020 NZ Feva Sailing Team to compete at the next world championships
Josh Hyde & Nickolas Drummond 
Blake Hinsley & Oskar Masfen 
Luka Ropers & Carter Robson (Maraetai Sailing Club – youth)
Emma Pickard & Gyanne Garneer 
Simon Cooke & Ashton Cooke 
Hansa class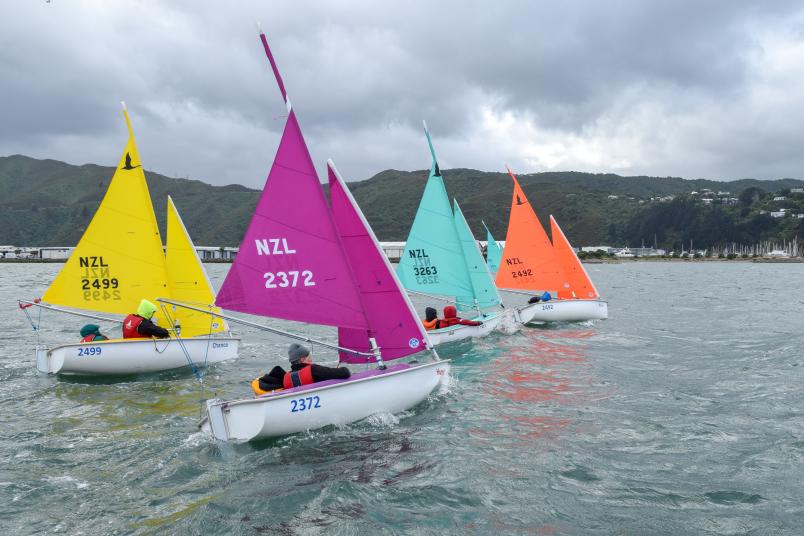 A sailors' forum was held at the 2020 Hansa class national championships in Wellington in an effort to improve the New Zealand Hansa Class Association (NZHCA).
These suggestions were then talked about at a NZHCA committee meeting on May 19 when the following points were agreed:
NZHCA will endeavour to send out more regular and wider communications. They will also attempt to reach the wider Hansa classes audience via Yachting New Zealand and local Sailability organisations. This is the first of these communications (If you are a local Sailability, please consider sharing this post).
NZHCA will make a funding contribution for the nationals in future if it is in a position to do so. For the last five years, the NZHCA have concentrated their activities on helping Sailability organisations to start up and grow. This will remain a priority.
The NZHCA annual general meeting and a sailors' forum should be held at the nationals. Committee members and regional representatives are elected at the AGM and the class welcome participation by any sailor, member or Sailability representative. The association are currently run part-time by a handful of volunteers and it would be fantastic to have wider participation.
Auckland Winter Sprint Series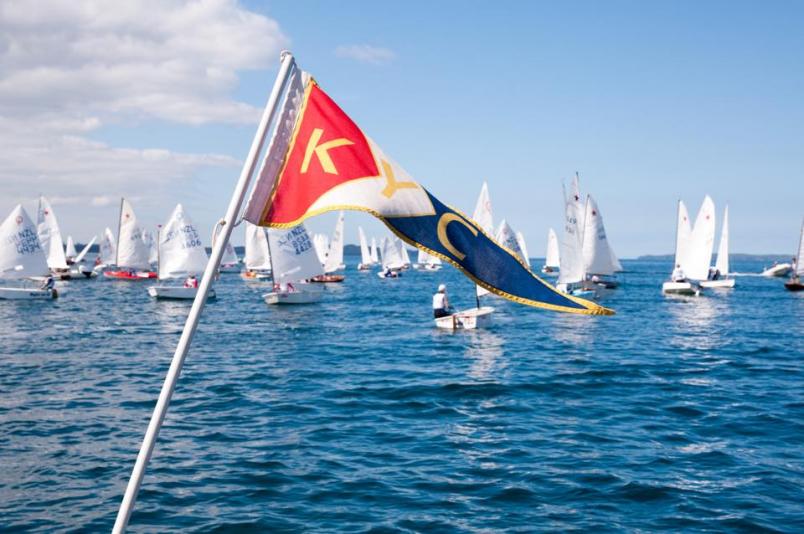 The appetite for sailing among juniors in Auckland has been highlighted with the numbers taking part in the first two rounds of the Winter Sprint Series.
The first round at the Kohimarama Yacht club attracted 72 boats, which was an impressive number considering it was Queen's birthday weekend and the first official racing since lockdown. The second at the Murrays Bay Sailing Club saw a massive turnout of 101 boats take part.
Both were beset by light winds but they were great events and it was also encouraging to see a good fleet of P-Class with some good sailors making the step up.
The next rounds will be on the following dates:
June 27: Wakatere Boating Club
Aug 1: Wakatere Boating Club
Aug 15: Point Chevalier Sailing Club
Sept 19: Murrays Bay Sailing Club
Wellington High School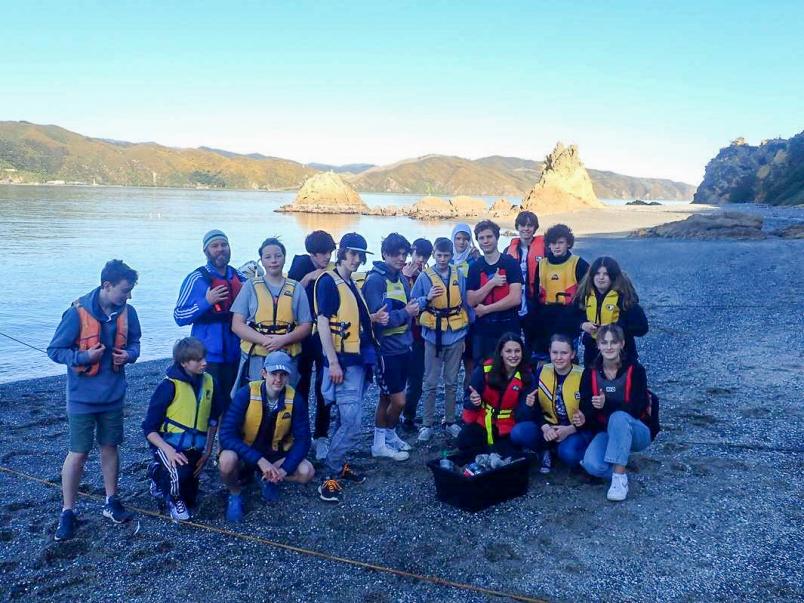 It was fantastic to see the Wellington High School's outdoor education group return to the water recently in search of the little blue penguin and Āwhina, at Worser Bay Boating Club. They also had a beach clean up on Ward Island.